June 30th, 2010
I had my birthday recently and I was really touched and impressed to have someone draw Thanh and Maggie on a birthday card.  That isn't so special in itself except for the fact that the drawings were done on the spot and from memory, and showed most of the distinct facial characteristics of the girls correctly.  Here, have a look-see: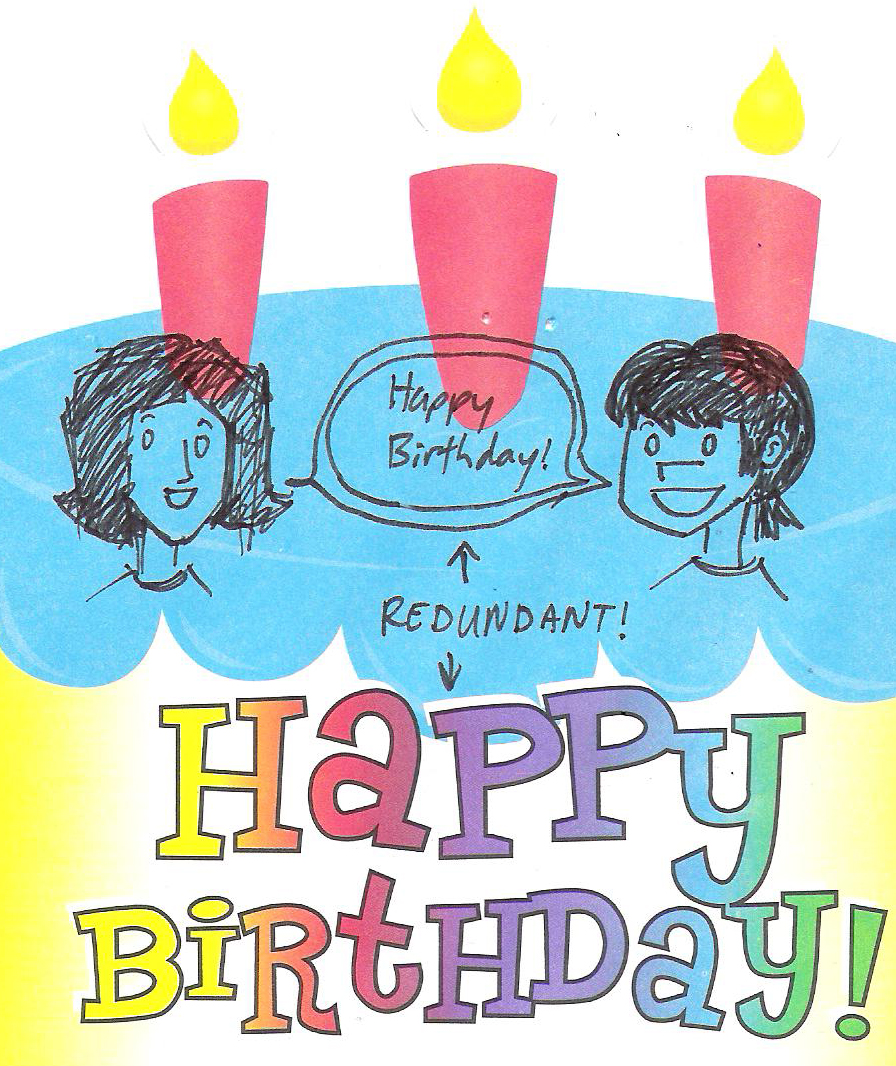 I've heard from at least a few that the girls all look the same, but I've always trusted that was so because the comment came from people who didn't read the comic much.  Arguably the differences between them are very or too subtle but they are there, and were part of their designs from the very beginning.

Starting on the left, Marge has a tall, almond-shaped head, dash-dot eyes and a small beak-nose.  She usually wears her hair down and over her ears.  Maggie's head, in the middle, is composed of an almond like Marge's but isn't as tall.  This, along with her curled short hair and squarer jaw, give her a wider face, even though in fact her face-width is exactly the same as Marge's.
Another important thing about Maggie is that by default her eyes and eyebrows are always connected.  This makes her eyes look bigger (even though they're not) and somewhat crossed, which is characteristic of her personality.
Thanh's head height is about the same as Maggie, but is egg-shaped, and sometimes bean-shaped when viewed from the side.  Thanh has no sharp corners in her chin, unlike the Margarets.  Her most distinguishing features, of course, are her hair– typically in a ponytail– and her nose, what I refer to as "The Speed Bump."
You could argue for Maggie's wide-eyed appearance, but ultimately it's Thanh that is the most child-like in her design.  Flat-nosed, with a round, indistinguishable chin, Thanh is remniscient of a prebuscent child, her gender barely recognizable in this lineup with her hair tied into an unseen tail.  Her attitide, too, is immature and reflective of her story.